Please pardon the mess while a new website is created to better serve you.
In the meantime, you can purchase some Designs by Debi™ products on Poshmark and on Etsy.
I apologize for the inconvenience.
Sign up for my newsletter to receive updates.
Contact me with any questions.
Thank you.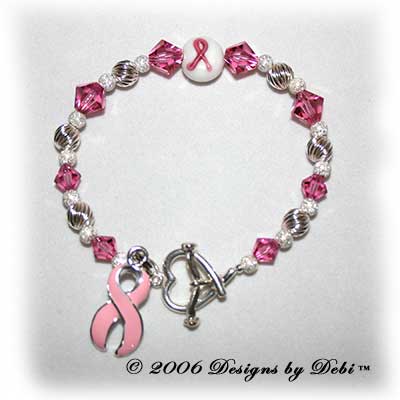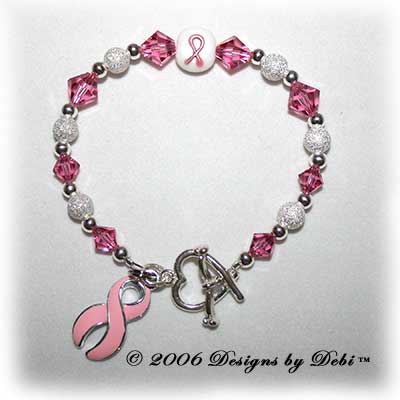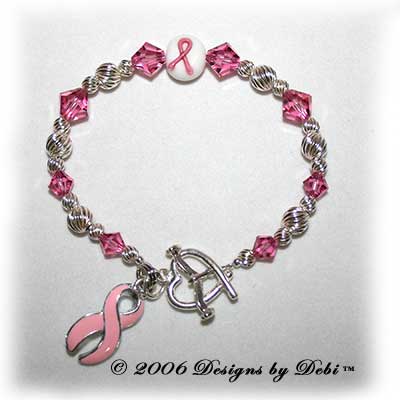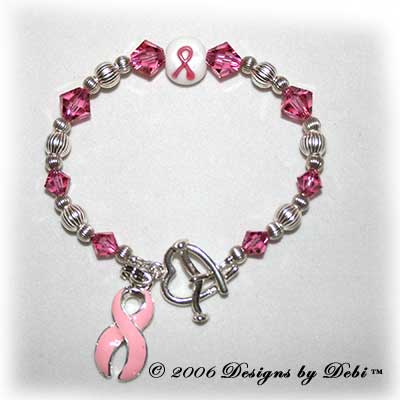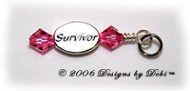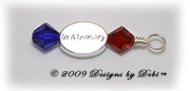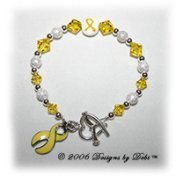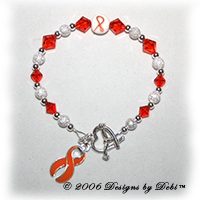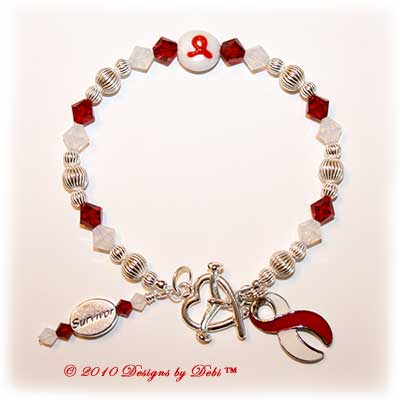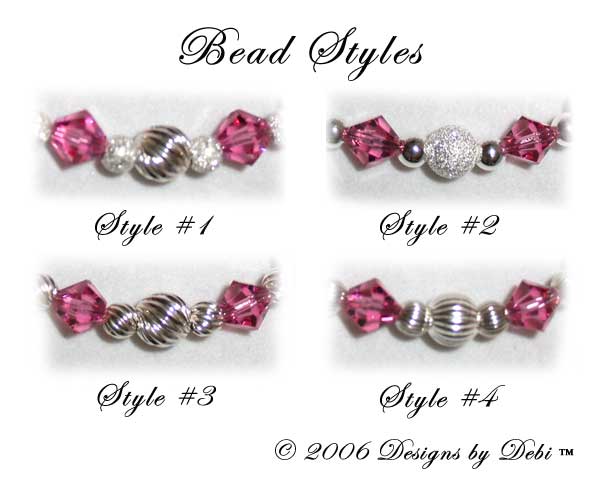 Awareness Bracelets
These beautiful sterling silver and Swarovski® crystal Awareness Bracelets are made with a glass or sterling silver oval ribbon bead (depending on availability); sterling silver beads in your choice of 4 styles; Swarovski® crystals in the color of the cause; a sterling silver heart-shaped ribbon toggle clasp and an enamel silver-plated ribbon charm. The pink bracelets shown are each done in one of the 4 styles.
Your bracelet will be custom made for you and will arrive nicely
gift-boxed.
You can see some of the ones I've done in the
Awareness Bracelets Gallery.
$60.00
* To Designs by Debi ArtFire Studio for purchase *
"Survivor" or "In Memory" dangles with matching crystals can also be added to your bracelet if you wish. These dangles are an additional $10.00 each.
If you are unsure what color represents your favorite cause or are curious what the colors represent, you can take a look in the Reference Center. I have listed the Awareness Ribbon colors in alphabetical order by color and by the Cause they represent to help you.
♥
A portion of the proceeds from each
Awareness Bracelet sale is donated to charity.
Designs by Debi sells bracelets for every conceivable cause. As sales increase, it will be possible to donate to a charity representing each cause a bracelet is purchased for. But until sales volume grows to that level, they'll probably need to be combined. So.......
A portion of the proceeds from the Yellow Military Support Awareness Bracelets will be donated to Soldiers' Angels (along with donations from the sale of Support Your Soldier Bracelets™).
A portion of each sale of an Awareness Bracelet for a cause related to children will be donated to St Jude Children's Research Hospital.
A portion of each sale of an Awareness Bracelet related to Cancer will be donated to Stand Up To Cancer.
For the rest, I will do my best to donate to a cause specific to each bracelet purchased. When the resulting amount makes it unreasonable, it will be added to the Stand Up To Cancer donation.
You can find out more about Designs by Debi Philanthropy here.
♥
Return to Bracelet Boutique
Return to Handmade Jewelry Boutique
Return to Designs by Debi Handmade Jewelry Home Page
♥ ♥ ♥ ♥ ♥ ♥ ♥ ♥ ♥ ♥ ♥ ♥ ♥
For the time being, purchases of Designs by Debi jewelry, accessories and novelties will be completed through my ArtFire Studio. Links in each item description and on each specialty item page will open the studio in a new window so you can place desired items in the shopping cart. Purchasing through ArtFire is safe, quick and easy and you do not need to have an account with ArtFire or PayPal. For more information see the FAQ's page. If you see something here that you don't see on ArtFire or you do not want to buy from my ArtFire Studio, contact me and I will work directly with you.
Thank You!
♥ ♥ ♥ ♥ ♥ ♥ ♥ ♥ ♥ ♥ ♥ ♥ ♥