Please pardon the mess while a new website is created to better serve you.
In the meantime, you can purchase some Designs by Debi™ products on Poshmark and on Etsy.
I apologize for the inconvenience.
Sign up for my newsletter to receive updates.
Contact me with any questions.
Thank you.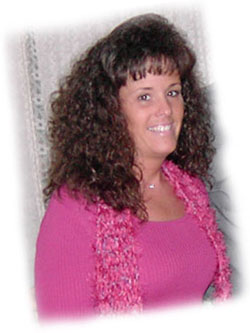 I started designing jewelry in 2006 and am self-taught. It all began because I like bangle-style bracelets and wanted beaded bangles. I couldn't find what I wanted so I decided to see if I could make them myself.
I was on a medical leave of absence from work and found that working with the beads was good therapy. In an effort to expedite my return to my job, I began working with beads and wire every day. A bead obsession quickly developed, along with a whole lot of jewelry!
My Mom loved what I was doing and began wearing my creations to work. The women she works with and patients that go to that office also liked my designs and were inquiring about them. Having learned that I would be unable to return to my career (I was a Radiologic Technologist specialized in Interventional Angiography and CAT Scan), I was delighted with the interest people were showing in my jewelry and the concept for Designs by Debi was born.
My jewelry is a mix of precious and non-precious materials including glass beads, Swarovski® Crystals and Pearls, freshwater pearls, shell, cat's eye, gemstones and fine silver handcrafted in Bali and Thailand. In order by favorites... I design in silver, copper, gunmetal and gold.
I'm fascinated with glass, especially handmade glass. I love using glass artists' handmade beads in my designs because it makes them unique. I'd like to learn lampworking someday so I can make my own glass beads.
I sometimes make beads using polymer clay. It allows me to produce the colors and patterns that I have in mind for particular pieces, experiment more with my creative side and offer another unique aspect to my jewelry.
I specialize in custom design work. I love to create meaningful jewelry for people and do alot of memorial jewelry.
I have a whole line of personalized jewelry... Personalized Keepsake Bracelets, Support Your Soldier Bracelets™, Rainbow Bridge Pet Memorial Bracelets™, Remember 9/11 Memorial Bracelets™ and Awareness Bracelets for every cause.
I have a Signature Collection made with Swarovski® Crystals; an Aloha Collection that allows me to celebrate my love for Hawaii, hibiscus, and creating "beachy" designs; and a Hearts Collection made with a variety of Swarovski® Crystal hearts that made its debut at Boston Fashion Week in September 2011.
I also design jewelry and Swarovski® Crystal Bead Stems and Bouquets for weddings. My new line of Wedding Collections will debut in the Spring of 2012.
My jewelry has no particular style. True to my Gemini nature, I love variety and get bored easily. I make lots of different things using many different techniques because I just follow my artistic vision...and there are endless beautiful possibilities. I make all types of jewelry and an ever-growing selection of other beaded items. Find out more about my products on the About the Jewelry page.
I want to be a Philanthropist. That's my ultimate goal in life. I've long been working toward it in my personal life and, now that I'm a business owner, it has become part of the mission of my company. Designs by Debi is deeply committed to philanthropic activities and provides material and financial support to many charitable organizations. I'm very proud of my Jewelry for Charity Program for which I design a one-of-a-kind piece or set of jewelry every month to benefit a charity selected by me or one of my customers.
I appreciate my customers and the opportunities I have to create beautiful, meaningful jewelry that will be treasured by those lucky enough to receive it. My appreciation is subtly but prominently reflected in my logo...the Designs by Debi™ rose is magenta because dark pink roses symbolize appreciation...

♥
I love being able to interact with my customers, handmade jewelry enthusiasts, glass artists and other jewelry designers so it's easy to find me online and have a conversation of one kind or another...
You can chat with me in person on Facebook almost every day...and get to see my newest designs "Hot Off the Workbench!"
The Designs by Debi Blog is another great place for you to come and hang out with me. I get to share lots of stuff with you...sometimes about jewelry, sometimes not.
You can also find me on Twitter, Squidoo, Linked In and Flickr.
I hope you'll visit often and share with me, too!
Make sure you don't miss out on anything important... subscribe to the Designs by Debi Newsletter (over there on the right). You'll get updated every month or so when exciting things happen...like subscriber-only sales!

♥
The name of my company is Makana Mai Akua, Inc. The name is Hawaiian and, literally translated, means Gift from God.
Each of my business pursuits is a division of that parent company.

Designs by Debi Handmade Jewelry was the first.
I'm also an Internet Research Specialist.
You can find out more about that division of my company by visiting the website: YourInternetResearchSpecialist.com.
I'm deeply passionate about Hawaii and Hawaiian Culture and I'm currently building a website all about Hawaii...
Hawaii-Escape-to-Paradise.com
And, I've laid the groundwork for Makana Boutique... a specialty boutique that will feature Designs by Debi Jewelry (of course!), stylish summer clothing, footwear, handbags and other accessories.
So I have alot of fun things in the works that I think you'll really enjoy. I'll keep you updated!
♥
My favorite "job" is being an Eskie Mom!! I am Mom to a 12 year old American Eskimo named Niko that I love with all my heart. He's a child with four paws, a bonafide member of the family and spoiled rotten! He has gotten me through some very difficult times and I treasure his presence in my life every day. And of course, the proud Eskie Mom has pictures...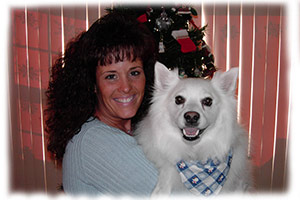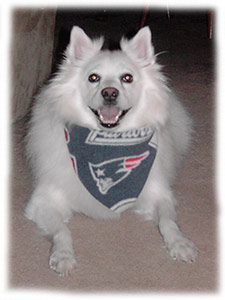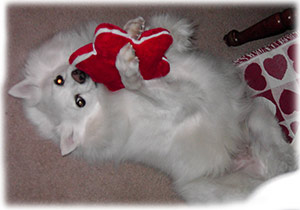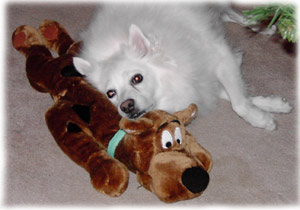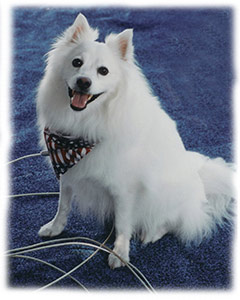 ♥
I am also a die-hard Patriots fan. I usually only get to watch the games on TV, but I never miss one. I go to games when I can, attend training camp as often as possible and have made quite the hobby of meeting my favorite players and collecting autographs and memorabilia. Here are some of my favorites...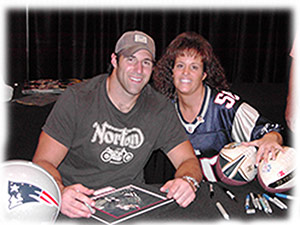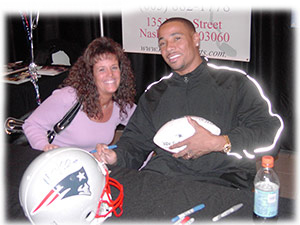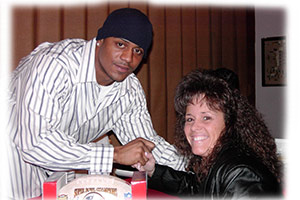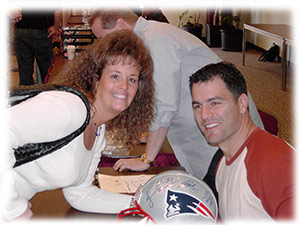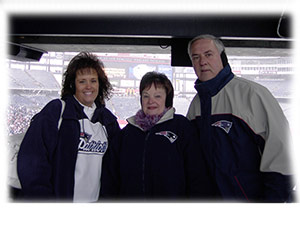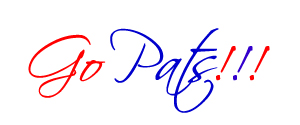 ♥
Return to Designs by Debi Handmade Jewelry Home Page