Due to a death in the family and pending relocation, Designs by Debi will be CLOSED until further notice. I hope to reopen in the Fall 2019. Sorry for the inconvenience. If you want to be notified when I reopen, please sign up for my newsletter. Thank you.

Welcome
to the Designs by Debi Wedding and Special Occasion Boutique!
Here you will find jewelry and other items to complement your beauty and put an amazing finishing touch on your wedding or other special occasion ensemble.
♥
Designs by Debi Wedding Collections are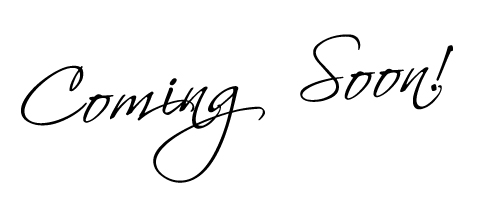 The Wedding Collections are sets of jewelry designed to be easily customized. By simply selecting the colors of the Swarovski® Crystals and Pearls, you can quickly have beautiful, custom made jewelry perfectly matched not only to your gown, but your individual personality as well.
♥
And there are plenty more options for you in these boutiques...
| | |
| --- | --- |
| Necklaces | Earrings |
| Bracelets | Wedding Keepsake Bracelets |
| Anklets | Hair Jewelry |
| Swarovski® Crystal Bead Bouquets | Swarovski®Crystal Bead Stems |
♥
The Designs by Debi Signature Collection Jewelry is also an excellent choice for weddings.
♥
Designs by Debi Tennis Bracelets are another beautiful option for your special day.
♥
And, if you are having a Beach Wedding or Destination Wedding, you might also find appropriate jewelry in the
Aloha Collection Boutique.
♥
You can also find information about custom made special occasion jewelry on the following pages:
Wedding and Special Occasion Jewelry
Custom Orders
FAQ's
Return to Weddings & Special Occasions
Return to Designs by Debi Handmade Jewelry Home Page
♥ ♥ ♥ ♥ ♥ ♥ ♥ ♥ ♥ ♥ ♥ ♥ ♥
For the time being, purchases of Designs by Debi jewelry, accessories and novelties will be completed through my ArtFire Studio. Links in each item description and on each specialty item page will open the studio in a new window so you can place desired items in the shopping cart. Purchasing through ArtFire is safe, quick and easy and you do not need to have an account with ArtFire or PayPal. For more information see the FAQ's page. If you see something here that you don't see on ArtFire or you do not want to buy from my ArtFire Studio, contact me and I will work directly with you.
Thank You!
♥ ♥ ♥ ♥ ♥ ♥ ♥ ♥ ♥ ♥ ♥ ♥ ♥