Due to a death in the family and pending relocation, Designs by Debi will be CLOSED until further notice. I hope to reopen in the Fall 2019. Sorry for the inconvenience. If you want to be notified when I reopen, please sign up for my newsletter. Thank you.


This is the Designs by Debi Site Blog. It will keep you up to date whenever new pages are added to the site or if significant changes are made to current ones.
To subscribe to this blog (no e-mail address necessary), right-click on the orange RSS button on the left side of the page and copy-and-paste the URL of this blog's RSS feed into your RSS reader. If you already have a home page with Google, My Yahoo!, My MSN or Bloglines, you can click on their button and follow their instructions to add the feed.
If you're not quite sure what RSS and Blogging are and how you can benefit from them, take a look at this article I wrote...What are RSS and Blogs? It explains RSS, blogs and the options that Designs by Debi offers for you to keep up with all the great stuff going on here! I think you'll enjoy the convenience of RSS.
Designs by Debi also has a traditional blog now that you may enjoy following. Clicking 'My Blog' in the right navigation column will bring you to it and you can subscribe to that blog the same way... you'll find its RSS link in the right column below the list of followers.
Looking forward to having you join us :)
♥
May 03, 2015
Birtle Bead Studio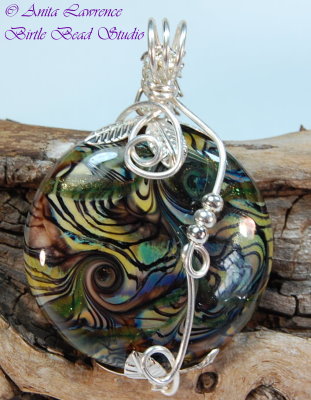 Hi, my name is Anita Lawrence and I am a glassaholic! I have been a self taught lampworker for about three years now and owe my learning to many of the