Please pardon the mess while a new website is created to better serve you.
In the meantime, you can purchase some Designs by Debi™ products on Poshmark and on Etsy.
I apologize for the inconvenience.
Sign up for my newsletter to receive updates.
Contact me with any questions.
Thank you.

Hello and Welcome to Designs by Debi™!
Women are multi-faceted and unique. And jewelry is intensely personal. It is an expression of your personality and feelings. And handmade jewelry is one of the best ways to express yourself and celebrate your individuality. Designs by Debi creates beautiful jewelry for the business you, the playful you, the elegant you, the sexy you......for all the unique facets of you......
My collection is extensive and includes pieces designed with CRYSTALLIZED™ - Swarovski Elements, pearls, shells, artisan lampwork glass beads, semi-precious gemstones and more.
Many of my designs are one-of-a-kind so you have opportunities to own custom handcrafted jewelry that no one else will ever have!
I also offer designs you can personalize. My Personalized Keepsake Bracelets incorporate names and birthstones to create gorgeous bracelets for Mothers, Grandmothers, Sisters, Friends or anyone with a desire for expression. My Support Your Soldier Bracelets™ are a wonderful, comforting show of support for those of you with loved ones in the military. I created the Rainbow Bridge Pet Memorial Bracelets™ especially for those who have lost beloved pets. I have a collection of Awareness Jewelry in the colors of many worthy causes. And I just introduced Remember 9/11 Memorial Bracelets™ in personalized and non-personalized designs as a heartfelt tribute to those who lost their lives in the attacks on September 11th and the families they left behind.
If you look further, you will find other treasures...
bookmarks, key chains, handbag charms, rosaries and prayer chains.
Not seeing exactly what you want? Send me an e-mail...we can collaborate on something especially for you. Have an outfit that you'd like jewelry designed to match? We can do that! Special occasion coming that you want to turn heads at? We can make it happen! One of the amazing things about handmade jewelry is that the possibilities are endless!
I want to be your favorite source for beautiful jewelry and useful jewelry information and tips.
Come on in and see what's new!
I hope you enjoy your visit. Thank you for spending your time with me!

P.S. My website will always be a work in progress. I have ALOT of jewelry and information to share with you and I come up with more ideas all the time. So check back often to see what new treasures you will find!
♥ ♥ ♥ ♥ ♥ ♥ ♥ ♥ ♥ ♥ ♥ ♥ ♥
For the time being, purchases of Designs by Debi jewelry, accessories and novelties will be completed through my ArtFire Studio. Links in each item description and on each specialty item page will open the studio in a new window so you can place desired items in the shopping cart. Purchasing through ArtFire is safe, quick and easy and you do not need to have an account with ArtFire or PayPal. For more information see the FAQ's page. If you see something here that you don't see on ArtFire or you do not want to buy from my ArtFire Studio, contact me and I will work directly with you.
Thank You!
♥ ♥ ♥ ♥ ♥ ♥ ♥ ♥ ♥ ♥ ♥ ♥ ♥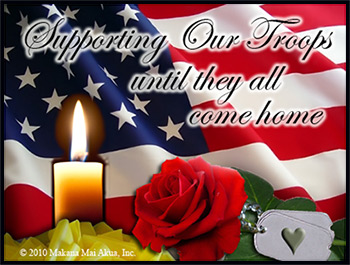 Table of Contents
What's New?
Here's what's new at Designs by Debi. Lots of great handmade jewelry and gift items are being added to the site all the time and here is an easy way for you to keep up!

Designs by Debi Handmade Jewelry Boutique
This is the starting point of your exciting journey into the wondrous world of Designs by Debi handmade jewelry...

Designs by Debi Handmade Jewelry Reference Center
The Designs by Debi Handmade Jewelry Reference Center is information heaven for artisan handmade jewelry enthusiasts and includes lots of handy reference material for everyone.

Jewelry for Charity
As part of my Jewelry for Charity Program I design a special piece of jewelry every month to raise money for a selected charity. Check out this month's piece...

Designs by Debi Signature Collection
This is the Designs by Debi Signature Collection, perfect whether you're dressed up or down and all pieces are available in hundreds of crystal colors...

Aloha Collection Boutique
With designs inspired by the beautiful islands of Hawaii and the spirit of aloha, the Aloha Collection Boutique is the best place for you to find tropical floral, shell, mother of pearl and beach-themed jewelry.

Memorial Bracelets
Designs by Debi offers various types of Memorial Bracelets to bring you comfort after the loss of a loved one. These include Personalized Keepsake Bracelets In Memory of a Loved One, 'In Memory' Support Your Soldier Bracelets™, Remember 9/11 Memorial Bracelets™, 'In Memory' Awareness Bracelets and Rainbow Bridge Pet Memorial Bracelets™. So if you're looking for a piece of Memorial Jewelry this is a great place to start.

Personalized Keepsake Bracelets Boutique
Personalized Keepsake Bracelets make wonderful gifts for mothers, grandmothers, daughters, aunts, godmothers, sisters, friends, girlfriends, brides, bridesmaids and pet moms, too! I greatly expanded my line of Keepsake Bracelets in November 2010. There are now 5 designs ~ Name/Birthstone, Pet Name, Couples, Family and Generations ~ AND they come in 12 styles and 90 possible bead combinations!!

Support Your Soldier Bracelets™
The Support Your Soldier Bracelet ™ is a wonderful show of support for those with loved ones in the military and for those whose loved ones lost their lives serving our country.

Remember 9/11 Memorial Bracelets™
The Remember 9/11 Memorial Bracelets™ were designed as a heartfelt tribute to those who lost their lives in the attacks on September 11th and the families they left behind. The come in personalized and non-personalized designs.

Rainbow Bridge Pet Memorial Bracelets™
The Rainbow Bridge Pet Memorial Bracelet ™ is perfect for those who have lost a beloved pet, includes your pet's name and a heart-shaped frame charm for pictures.

Awareness Bracelets
Here you will find beautiful sterling silver awareness bracelets designed in the color of any cause dear to your heart. Survivor and In Memory bracelets are also available.

Keepsake and Memorial Bracelet Ordering Guide
These instructions will guide you step-by-step through the ordering process for special order bracelets.

Bracelet Sizing Guide
Use this Bracelet Sizing Guide to be sure you order the correct size bracelet.

Designs by Debi Handmade Jewelry for Weddings and Special Occasions
If you're looking for handmade jewelry for your wedding or other special occasion, you can find it all here...

Guardian Angel Prayer Chains™
The Guardian Angel Prayer Chain is a concept that I created back in 2007 and it is unique to Designs by Debi. It's meant to serve as a meaningful representation of intentions that can be held during prayer to bring comfort to the holder.

Bookmarks Boutique
The Designs by Debi Handmade Jewelry Bookmarks Boutique is full of really great bookmarks in three styles...shepherd's hook, thong and ribbon slide. Are you a reader? Do you have a reader on your gift list? Come check it out!

Designs by Debi Gallery of Designs
Welcome to the Designs by Debi Handmade Jewelry Gallery of Designs. Take a look at the work I've done and become inspired with ideas of what I could create for you...

About the Designer
Learn more about Debi, the Designer and President of Designs by Debi Handmade Jewelry.

About Designs by Debi Handmade Jewelry
Here's a little bit about the handmade jewelry, accessories and gifts you'll find at Designs by Debi...

Philanthropy
Designs by Debi is deeply committed to philanthropic activities and provides material and financial support to many charitable organizations. You can find out more here...

My Blog
Here's the new Designs by Debi blog! I hope you'll join us...

Custom Orders
At Designs by Debi, custom orders for handmade jewelry and gift iitems are always welcome. Imagine what can be created for you...

Customer Service
Designs by Debi Handmade Jewelry Customer Service Area

Frequently Asked Questions
Here you will find answers to the most frequently asked questions about Designs by Debi...

Designs by Debi Event Schedule
Here are events where you can find Designs by Debi handmade jewelry.

Designs by Debi Jewelry Parties ~ In-Home Parties and Online e~Parties
Want to earn free jewelry? Host a Designs by Debi Jewelry Party. You can host an in-home party or, better yet and much easier, an online e-party...

Designs by Debi Holiday Trunk Shows
Do you know the easiest way to find the best Holiday gifts? Host a Designs by Debi holiday trunk show and let the perfect gifts come to you!

Designs by Debi Gift Certificates
Need a special gift, but having trouble deciding exactly what to get? Give a Designs by Debi gift certificate. Your jewelry-loving family and friends will thank you!

Wish List
Want to receive Designs by Debi Handmade Jewelry for gifts? Put what you want on a wish list...

Designs by Debi Customer Testimonials
Designs by Debi customer testimonials. See what my customers have to say...

Layaway Plan
Designs by Debi is excited to offer you the option of a Layaway Plan! We are dealing with some very difficult economic times. But Birthdays, Christmas and other gift-giving occasions still come. This layaway plan can help ease the burden.

Referral Program
Designs by Debi is pleased to offer a referral program. It is my way of thanking you for spreading the word about my work and gives you a chance to earn free jewelry!

What are RSS and Blogs?
Here you'll find out about RSS, how to use it and all the ways you can keep up with Designs by Debi online.

Artisan Handmade Lampwork Glass Beads
Read about these beautiful little works of art used so often in Designs by Debi Handmade Jewelry. And take the opportunity to read pages submitted by the glass artists behind these beads and comment on them.

It's ALL About the Bangles!!
They're here......bangles, bangles, bangles!! It's ALL about the bangles. They're this season's must-have accessory and you can find all the best ones right here at Designs by Debi! After all, bangle bracelets are how Designs by Debi came to be :)