Please pardon the mess while a new website is created to better serve you.
In the meantime, you can purchase some Designs by Debi™ products on Poshmark and on Etsy.
I apologize for the inconvenience.
Sign up for my newsletter to receive updates.
Contact me with any questions.
Thank you.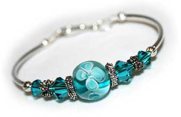 Designs by Debi™ creates beautiful jewelry for the business you, the playful you, the elegant you, the sexy you...for all the unique facets of you.
My jewelry is a mix of precious and non-precious materials. I use glass beads, Swarovski® Crystals and Pearls, freshwater pearls, mother of pearl, all types of shell, cat's eye beads and many other interesting materials. And... in order by favorites... I design in silver, copper, gunmetal and gold.
I take great pride in using artisan lampwork glass beads in my designs because I think it makes them extra special. Most beads handmade by glass artists are one-of-a-kind beads and bead sets that will never be duplicated so using them in my designs gives you a chance to own an exquisite piece or set of jewelry that is truly unique.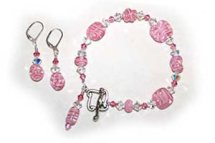 I use polymer clay beads as well. High quality ones look like glass beads, but are much lighter. Some of these beads are handmade by me and the rest by other talented polymer clay artists.
I love using fine silver beads and findings handmade by silversmiths in Bali, Indonesia; and by the Karen Hill Tribes in Thailand. Their quality and intricate detail is amazing.
I've started using semi-precious gemstones including rose quartz, sodalite, hemimorphite, rainbow fluorite, amazonite, rhodonite, quartz, pink and picture jasper, snowflake obsidian, and goldstone and I'm adding to that variety all the time.
I have a Signature Collection made using Swarovski® Crystals; an Aloha Collection that allows me to celebrate my love for Hawaii, hibiscus, and creating "beachy" designs; and a Hearts Collection made with a variety of Swarovski® Crystal hearts that made its debut at Boston Fashion Week in September 2011.
I design jewelry for weddings and my new line of Wedding Collections will debut in the Spring of 2012. These will give brides an easy and affordable way to have handcrafted jewelry for themselves and their wedding party. I have a line of Swarovski® Crystal Bead Stems and Bouquets for brides, bridesmaids and florists who design for weddings or just want to add another special unique touch to their arrangements.
I specialize in custom design work. I love to create meaningful jewelry for people and do alot of memorial jewelry.
I have a whole line of personalized jewelry...
My Personalized Keepsake Bracelets incorporate names spelled out with sterling silver alphabet cubes and birthstones in Swarovski® crystals to create gorgeous bracelets for Mothers, Grandmothers, Sisters, Friends or anyone with a desire for expression.
My Support Your Soldier Bracelets™ are a wonderful, comforting show of support for those with loved ones in the military. They include many special touches…your loved one's name; Swarovski® crystals in red, crystal and blue; flag beads; a heart-shaped clasp; yellow ribbon charm and a branch of service charm.
I designed the Rainbow Bridge Pet Memorial Bracelet™ for those who have lost beloved pets. It comes in 2 styles, personalized with your pet's name and pet-specific charms. And I recently added Rainbow Bridge Pet Memorial Keychains™ that will be available online later this year.
I have a collection of Awareness Jewelry available in every color and combination of colors to support causes near and dear to you.
And I introduced Remember 9/11 Memorial Bracelets™ in personalized and non-personalized versions as a heartfelt tribute to those who lost their lives in the attacks on September 11th.
There's also an ever-growing selection of other beaded items...keychains, pull charms, bookmarks, eyeglass holders, rosaries and Guardian Angel Prayer Chains™.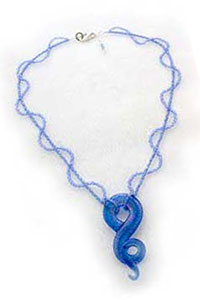 My jewelry has no specific style. I tend to make lots of different things using many different techniques. Jewelry design offers endless potential for creativity. Many of my designs are one-of-a-kind so you have opportunities to own custom handcrafted jewelry that no one else will ever have!
If you don't find exactly what you want, send me an e-mail and we can collaborate on something special. Custom orders are always welcome. Feel free to browse through the gallery of my designs to get ideas. The items in the galleries are all sold and many are one-of-a-kind, but you just might get some inspiration for something I can create especially for you.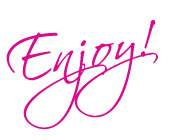 Return to Designs by Debi Handmade Jewelry Home Page