Due to a death in the family and pending relocation, Designs by Debi will be CLOSED until further notice. I hope to reopen in the Fall 2019. Sorry for the inconvenience. If you want to be notified when I reopen, please sign up for my newsletter. Thank you.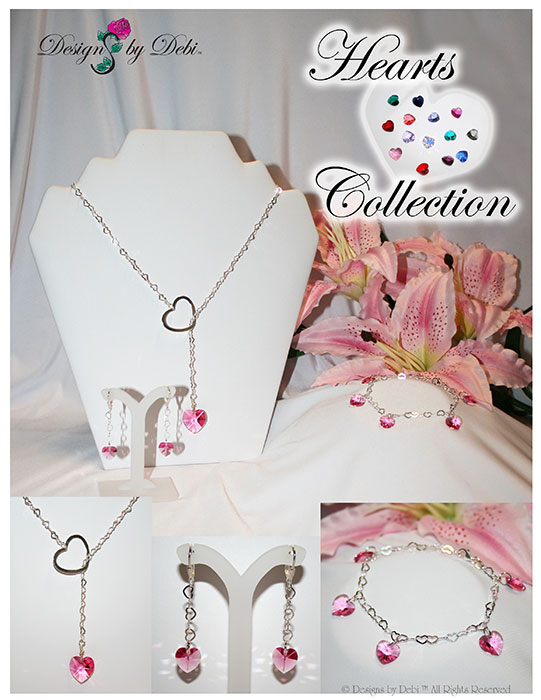 This collection made its debut at The Emerging Trends Fashion Show at Boston Fashion Week last fall.
The pieces are all hearts... sterling silver heart link chain and Swarovski Crystal hearts... and they come in a gorgeous variety of colors.
♥
Here is a link to a "Hearts Collection" search results page of my ArtFire Studio where you can find these pieces...
Designs by Debi Hearts Collection
♥